About Mary King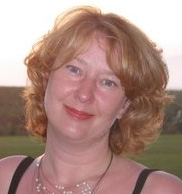 Mary King has over 15 years of qualified experience developed in multinationals and global organizations. Her strategic HRM expertise and coaching abilities contribute significantly to Organizational and Individual Development.
Mary obtained her Professional Diploma in Coaching from the Future Coaching Academy Milan, in March 2007. In addition, Mary has a Professional Diploma in Management from the Open University UK and studied Strategy e Strategic Human Resource Management to MBA level with the OU Business School Western Europe program.
Mary is bi-lingual English and Italian and has worked for leading multinationals such as American Home Products (Wyeth now Pfizer), LEGO, Deutsche Telekom (T-Systems), Barclays, Pioneer Global Investments of UniCredit and Gruppo Campari .
About HRselect.eu
HRselect.eu is a brand owned by Mary King – Strategic HR Management Consultant & Professional Coach.
The HRselect.eu mission is to continue to significantly contribute to company and individual growth through the strategic and ethical development of Business and HR functions while positively supporting individuals towards their personal and professional goals.
This mission is brought to life through the strong team work between Mary, her client and their joint network of professionals.
Telephone:+39 3281228546
Click here to contact me today
Contact
This post is also available in: Italian